The world will not end extreme poverty without ending energy poverty. Recovery from the global pandemic, boosting living standards, and building resilience to the looming impacts of climate change all require every person on our planet to have "affordable, reliable, sustainable, and modern energy" — as the UN adopted in Sustainable Development Goal 7. The good news: We've made tremendous progress toward ending energy poverty over the past two decades. The bad news: We're still setting the bar for what constitutes escaping energy poverty far too low. Until we raise our energy ambitions, we are collectively squandering vast human potential — and selling billions of people short. That's why we're calling for a new "modern energy minimum" that tracks people with enough energy to live a dignified and productive life.
The current approach to fighting energy poverty is to provide basic electricity access for every household. That is the main metric for success against SDG7. By this measure, the percentage of people living without access has fallen from more than one-quarter of humanity in 1998 to about one in ten today. We must now double down on efforts to reach these last nearly one billion people, mainly in sub-Saharan Africa and South Asia. We must deploy all the tools we have, including innovative distributed renewable energy systems which can, in many situations, be cheaper and faster to deploy than grid expansion.
However, basic household electricity access is only one dimension of energy poverty. Having electric lights and enough power for simple appliances is just the first step on the energy ladder. Thriving in a modern economy requires access to reliable, productive-use energy that is consumed at scale. Indeed, no country in human history has ever become wealthier without steep increases in energy consumption, both at home and especially in the wider economy. That's why, if we are going to sustainably improve lives and livelihoods and truly end global poverty, we need to be far more ambitious when it comes to energy.
First, we must invest to end energy poverty beyond the household. While we all generally use power at home to live better lives, we usually earn income by using energy outside the home. That's why global efforts to end energy poverty must include delivering affordable and reliable electricity to farms, SMEs, factories, office buildings, schools, hospitals, data centers, and all the businesses that comprise a dynamic economy.
Second, we must increase consumption. The current minimum threshold for achieving "energy access" is just 100 kilowatt hours (kwh) per person per year. This is barely enough to power a few lights or charge a phone. It is not nearly enough to drive economic activity, create jobs, or enable climate resilience. We need to get everyone to the next step on the energy ladder.
One option for that next step is to establish a "modern energy minimum" of 1,000 kwh per person per year. This new metric includes both electricity consumed at home and a measure of power used across the broader economy. While a ten-fold increase over the current minimum might seem a stretch, the average American uses 13,000 kwh in a year. In fact, 1,000 kwh correlates historically with an average income of about $2,500 per year or roughly $7 per day. Achieving a new modern energy minimum would put people within reach of the bottom rung of the global middle class.
The new metric would better track progress consistent with broader development goals related to employment and equality, while also helping to reveal where hidden energy poverty is holding people back from achieving their full economic potential. Adopting the modern energy minimum as an additional indicator will help to ensure that international efforts to end energy poverty result in meaningful and sustained development outcomes. Influential agencies such as the World Bank should begin tracking this new performance metric to influence planning and investment decisions. And the UN could even add this new target to strengthen the next round of global goals.
The world must urgently deliver basic electrification to every household on earth; that objective is non-negotiable. But if we are truly going to enable people to live better lives, reach the middle class, and be resilient to climate change, we must raise our global energy ambitions.
---
Todd Moss is executive director of the Energy for Growth Hub. Ashvin Dayal is the Senior Vice President of The Rockefeller Foundation's Power & Climate Initiative. More on the modern energy minimum can be found at energyforgrowth.org/mem
Feature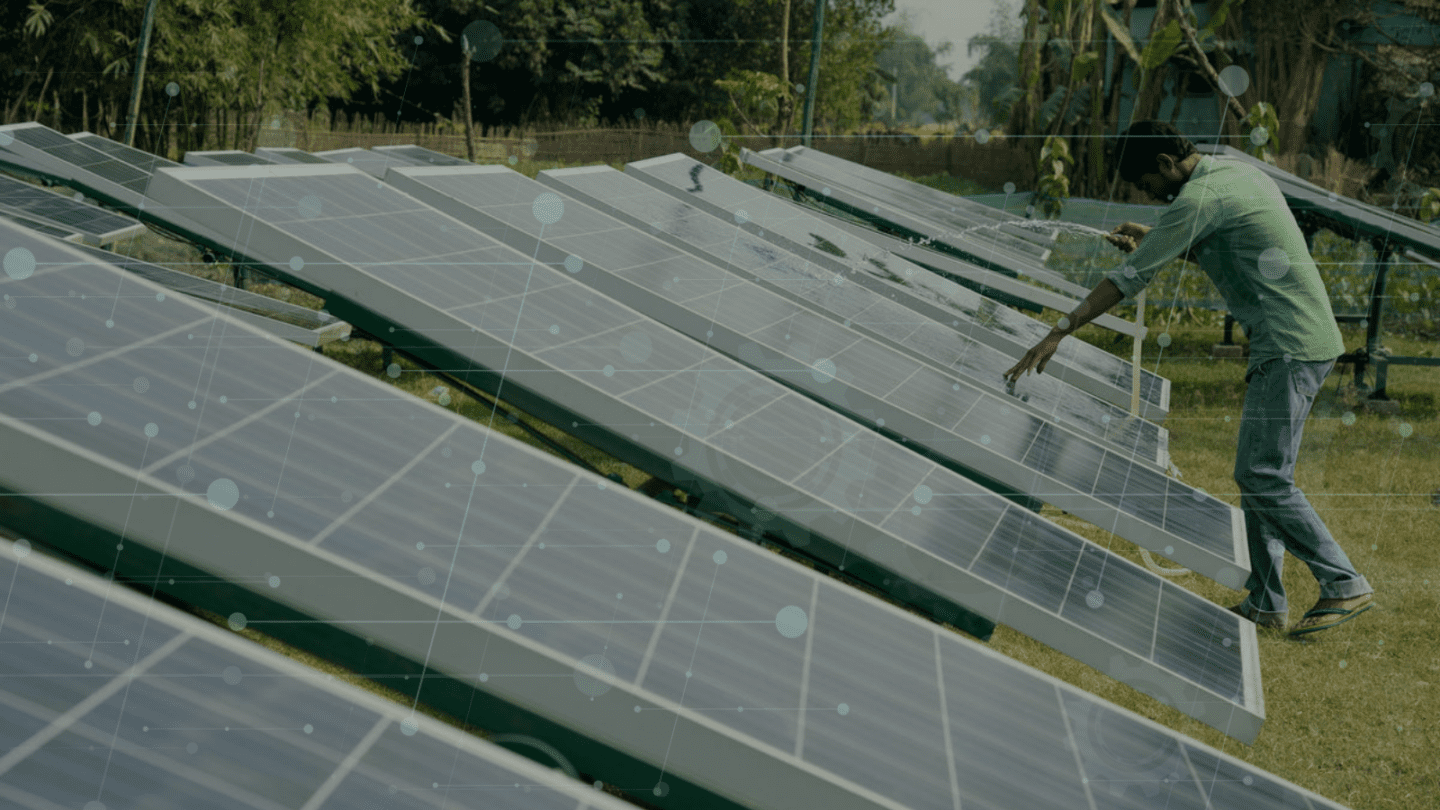 The Modern Energy Minimum
Reliable access to energy is the foundation of modern living and all modern economies. However, millions of people around the world still live without access to any electricity, and billions more live without enough energy to become prosperous, competitive, and climate-resilient. To lift all people out of poverty, we must raise global ambitions and […]
More