Texas, facing record-low temperatures this February, lost control of the power supply, leaving millions without access to electricity. But the crisis was not equally felt, exposing inequities in the energy system that disproportionately impact low-income Texans of color.
Black and Latinx communities were the first to face power outages and could be the last to be reconnected. Low-income households already spend a disproportionate amount of income on utilities, in part because their homes often lack good insulation. In the wake of the storm, they lack the financial resources to rebound, and rising energy prices due to Texas' deregulated electricity market will leave many families unable to pay their utility bills.
This issue is not limited to Texas. Across the U.S., low-income households are impacted by energy burden – that is, the high percentage of household income spent on gas and electricity. According to the U.S. Department of Energy, pre-pandemic 37 million households suffered from energy insecurity. This issue is particularly acute for Native American (60+%), Black (50%), and Latinx (40%) households. Low-income households typically pay more than three times their household income on utilities compared with higher-income households (7.2% vs. 2.3%).
Black and Latinx households specifically spend disproportionate amounts of their income on energy – experiencing energy burdens 64% and 24% greater than white households, respectively. Bringing low-income housing stock up to the efficiency level of the average U.S. home would eliminate 42% and 68% of the energy burden for Black and Latinx households respectively.
Struggling families sometimes find themselves forced to choose between electricity and other basic necessities like groceries or healthcare. Some, seeking high-interest short-term loans to avoid utility shutoffs, have fallen into debt. A 2015 Residential Energy Consumption Survey showed that of the 25 million households that reported forgoing food and medicine to pay energy bills, 7 million faced that decision nearly every month.
The pandemic is exacerbating these issues. Energy costs increase as family members staying home use more energy, and households lose their jobs and incomes during a public health crisis when shelter and sanitation are especially vital. Additionally, by the end of October, 82 million households had no shutoff protections – including 11 million living below the poverty line pre-Covid-19. Last year, between May to August alone, an estimated 3.8 million Americans could not pay their energy bill and 1.2 million had their electricity disconnected – the percentage was higher from respondents in households of color. As many utility shutoff protections expired over the summer, more families were pushed into energy insecurity. And even when shut-off moratoria keep the lights on in the short-term, neither the federal government nor most states have plans in place to address growing customer debt.
Preventing utility disconnections can decrease both Covid-19 infections and deaths. The National Bureau of Economic Research found that moratoria on utility disconnections reduced Covid-19 infections by 4.4% and mortality rates by 7.4% as housing stability (including utility shutoff protections) increases a person's ability to follow social distancing and hygiene recommendations. Had a federal policy on utility moratoria been in place from early March 2020, Covid-19 infections rates could have been reduced by 8.7% and deaths by 14.8%.
The pandemic also has highlighted the environmental justice crisis that is the result of decades of discrimination and environmental racism in the US. Black and Latinx communities  have long been impacted by environmental racism, redlining, and poor housing conditions, and Black communities are disproportionally impacted by polluting facilities, including during the Texas storm. Air and water contamination caused by coal and natural gas is linked to breathing problems, neurological damage, heart attacks, cancer, and premature deaths. Respiratory conditions like asthma and lung disease increase susceptibility to the virus.
The racial, geographic, and income-based disparities in energy burden require fairer distribution of the benefits and burdens of energy production and consumption. In practice, this means reducing mounting energy costs so families can meet their basic needs, making homes and communities healthier by increasing access to energy efficiency and clean energy, and ensuring that energy policy reflects the needs of all communities.
One interesting local model toward energy justice led by The Rockefeller Foundation grantee 9to5 is the Albany Coalition to Lower Utility Bills in Georgia, where electricity bills are often higher than rent and the utility company has implemented cut-offs during the pandemic. The Coalition connects citizens, faith leaders, and community leaders to support legislation to regulate public, private, and municipal utilities to relieve energy costs and allocate funds for weatherization practices. At the same time, they build community power for fair and transparent utility bills and resident-led solutions, while activating a base of voters to hold their elected officials accountable for corruption in utility bill costs and shut offs.
Other energy justice coalitions are focused on bringing energy resources under community ownership and/or governance and equitably distributing energy assistance and clean energy. This work includes creating local, high-quality jobs for a diverse workforce and also considering a just transition for workers and communities impacted by the phasing-down of fossil fuels.
The power outages in February were not limited to Texas. The impacts of extreme weather to America's aging infrastructure triggered blackouts in Oklahoma, Mississippi, and several other states. As climate change foreshadows more grid disasters across the country, we need greater transparency into how utilities decide who loses power during controlled blackouts, as well as policies to support historically marginalized communities in the equitable distribution of clean and renewable energy investments.
Feature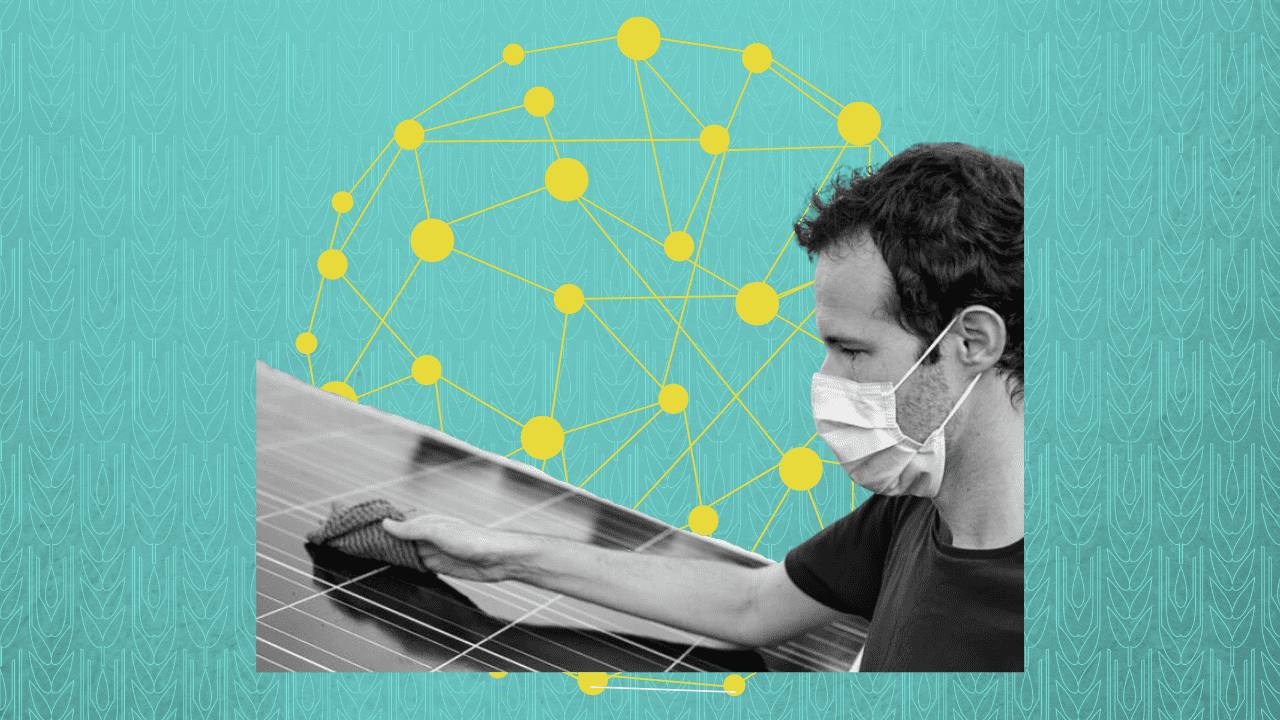 $1 Billion for a Green and Equitable Recovery
As a doctor, every time I read the statistics, I know that this pandemic doesn't need to be this bad for so many people. The grocery store worker who stocks my local shelves is more likely to die from this disease than I am.  Why?  Because he is more likely to have no access to […]
More