This week—on July 6, 2020—marks the four-year anniversary of the police killing of Philando Castile, only a few miles from where George Floyd was killed in Minnesota, during a traffic stop on his drive home from the grocery store with his girlfriend and her young daughter. Philando was many things to many people; in a statement by his family, he was remembered as "an amazing mentor, supporter, friend, son, brother, and Man."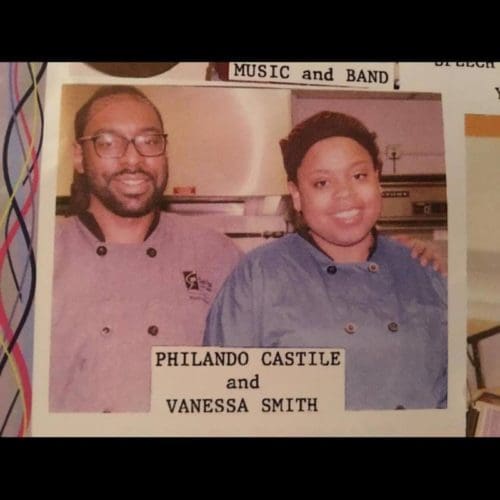 And to hundreds of children at a small elementary school in St. Paul, he was "Mr. Phil," the kind and devoted cafeteria supervisor who handed out meals and made sure that kids had the food they needed to thrive. According to his obituary and to reporting at the time, Philando loved his job, loved the children he served, and often paid for the lunches of students who could not afford them.
Philando—like so many other Black people who have died at the hands of police violence recently and throughout our country's history—was a victim of institutional racism. Because Philando was a school nutrition professional, we also remember him as a champion of racial justice—because school food programs, and the thousands of workers who make them run, are a bedrock of equity in our food system.
We knew before the Covid-19 pandemic and the recent Black Lives Matter protests that our food system is rife with racial inequities and that the current public health crisis has only exacerbated them. Our nation's economy and our agricultural system are built on a foundation of racism and exploitation. Beginning with the theft of indigenous land from Native people and then the enslavement and forced labor of Africans to build our country's wealth, the way we grow and produce food and get it from farm to table—both historically and today still—relies heavily on the underpaid and undervalued labor of Black, Latinx, and Native American communities. These inequities in our food system contribute to economic and health inequalities: the same people that provide labor in our food system often can't afford nourishing food for themselves and their families. As a result, Black, Latinx, and Native American communities are significantly more likely to face hunger and food insecurity than White individuals, and to suffer from diet-related diseases like diabetes.
March tonight 5pm at JJ Hill Montessori 998 Selby in St. Paul, sponsored by the parents there. #PhilandoCastile pic.twitter.com/QV7rEXkqCk

— dismantle the mpd (@anamariecox) July 7, 2016
School food programs play a central role in addressing this injustice. By serving 30 million children every day—22 million of whom qualify for subsidized meals based on family income—school meal and child nutrition programs are delivering critical nourishment to the children who have been most underserved by our economic and food systems' structural racism.
School food alone cannot dismantle systemic racism, nor can any food access program. But schools can play a critical role by providing the nourishment that all children, of every race and ethnicity, need to grow, learn, and thrive.
In addition to providing equitable food access, many school food directors are finding innovative ways to use their programs to drive equity and sustainability in the broader food system. Good Food Purchasing Programs in places like Los Angeles, Chicago, and many other cities are using the collective market power of their school food budgets—totaling $18 billion nationally—to advance racial and social equity on farms and in food businesses and communities. National Farm to School Network's early advocacy efforts for values-based universal meals—and the team of organizations and schools supporting this model—show promise for a national shift in how we spend our resources, and serve our children, to become a system rooted in racial equity and justice instead of the opposite.
School food heroes show up every day, motivated by the needs of the children they serve. They work tirelessly—often for unreasonably low wages and with limited training and subpar equipment—to serve our children nourishing meals. They're serving balanced, nutritious meals on unrealistically tight budgets, and they have met the challenges of the global pandemic with innovation and devotion. They do this because they believe every child, everywhere, deserves to eat well and thrive.
Philando Castile was one of these heroes. As we remember his life and honor his legacy, let us also recognize and support school food programs and school nutrition professionals as the essential drivers of racial justice that they are.
---
To learn more, check out these resources:
Check out these organizations fighting for racial equity across the food system: