The world tumbled into the Covid-19 pandemic together, and we must emerge from it together. Only by vaccinating the whole of the developing world can the U.S. and other advanced economies assure a truly global, sustained recovery that will benefit all.  No one is safe from this disease and emerging variants until everyone is vaccinated.
We have work to do to get there. An ambitious initiative aimed at delivering vaccines to developing countries already faces a budget shortfall—around at least $23 billion as of this writing. Ending the pandemic everywhere will require creativity, assertive diplomacy, and a commitment to swift action—in this case, using innovative economic measures to close that budget shortfall.
To date, Covid-19 has killed millions and undermined life for billions. An insufficient and inequitable response to the pandemic risks dividing the world in two. Advanced economies, feasting on fiscal and monetary stimulus and freed up by early access to vaccines, look likely to move beyond the worst of the pandemic by later this year.
Meanwhile, developing economies, with less fiscal space to spend on a stimulus and access to vaccines and other treatments, may be mired in the pandemic for years, losing lives and further ground against poverty, hunger, and disease. As of March 22, a quarter of the U.S. population had received its first vaccine shot. In around a fifth of all the world's countries, that number still stood below 1%.
The longer this inequity lasts, the wider this divergence will grow, exacerbating stark disparities between these two worlds and increasing health, economic, and eventually security risks for all of us. Vaccine-resistant variants that mutate in an under-vaccinated country can quickly spread to one that's been immunized. As developing economies struggle with outbreaks and sluggish growth, developed economies will eventually suffer. And amid outbreaks and recessions, nations are more likely to pose risks to others through the spread of unrest or even war.
Even with so many problems demanding attention at home, the most critical step is getting the world vaccinated. With so few vaccinated in the developing world, new outbreaks and development of additional variants are inevitable. Such variants may be more transmissible, more deadly, less responsive to existing vaccines and therapeutics, or a combination of these dangerous changes.
A recent study commissioned by the International Chamber of Commerce Research Foundation found that the global economy could lose $9.2 trillion in 2021 alone without adequate vaccine access in developing countries. A similar study by the Rand Corporation revealed that even if the U.S. and other countries achieve herd immunity, there will be continued economic costs associated with COVID if it can mutate elsewhere. Indeed, Rand estimated that for every dollar the U.S. and other advanced economies spend providing vaccines to poor countries, they would receive $4.80 in value.
Despite President Biden's decisions to send vaccines to Canada and Mexico and to commit nearly $4 billion to the initiative designed to deliver vaccines to developing countries, the world does not have what it needs to end the pandemic. That underfunded initiative, known as the ACT Accelerator, is still only striving to immunize 20% of 92 low- and middle-income countries by the end of the year—far short of what is needed. Economist Jeff Sachs suggests $50 billion will be needed through 2022 to reach herd immunity around the world.
The Rockefeller Foundation is working with an array of partner institutions to find ways to fund this shortfall. For example, last month, G20 finance ministers recommended the International Monetary Fund explore issuing special drawing rights, which are supplemental foreign currency assets that can supplement member countries' official reserves. With creative thinking and the backing of the IMF and members of the G20, some of this liquidity should be leveraged to fund widespread vaccinations in low- and middle-income countries.
At the same time, the Foundation is working with other organizations to track and make publicly available Covid records from around the world, part of a larger effort to build safeguards to detect and prevent future pandemics.
Until the whole world is vaccinated, the whole world will be at risk. The longer the world lets the virus run free to infect and mutate, the more likely the world will face a prolonged pandemic or another outbreak altogether, pervasive economic decline, and other crises. One year after the pandemic began, the question is not how the world can vaccinate itself, but whether the global commitment exists to do so. Now is the time to decide—ending this pandemic depends on it.
Feature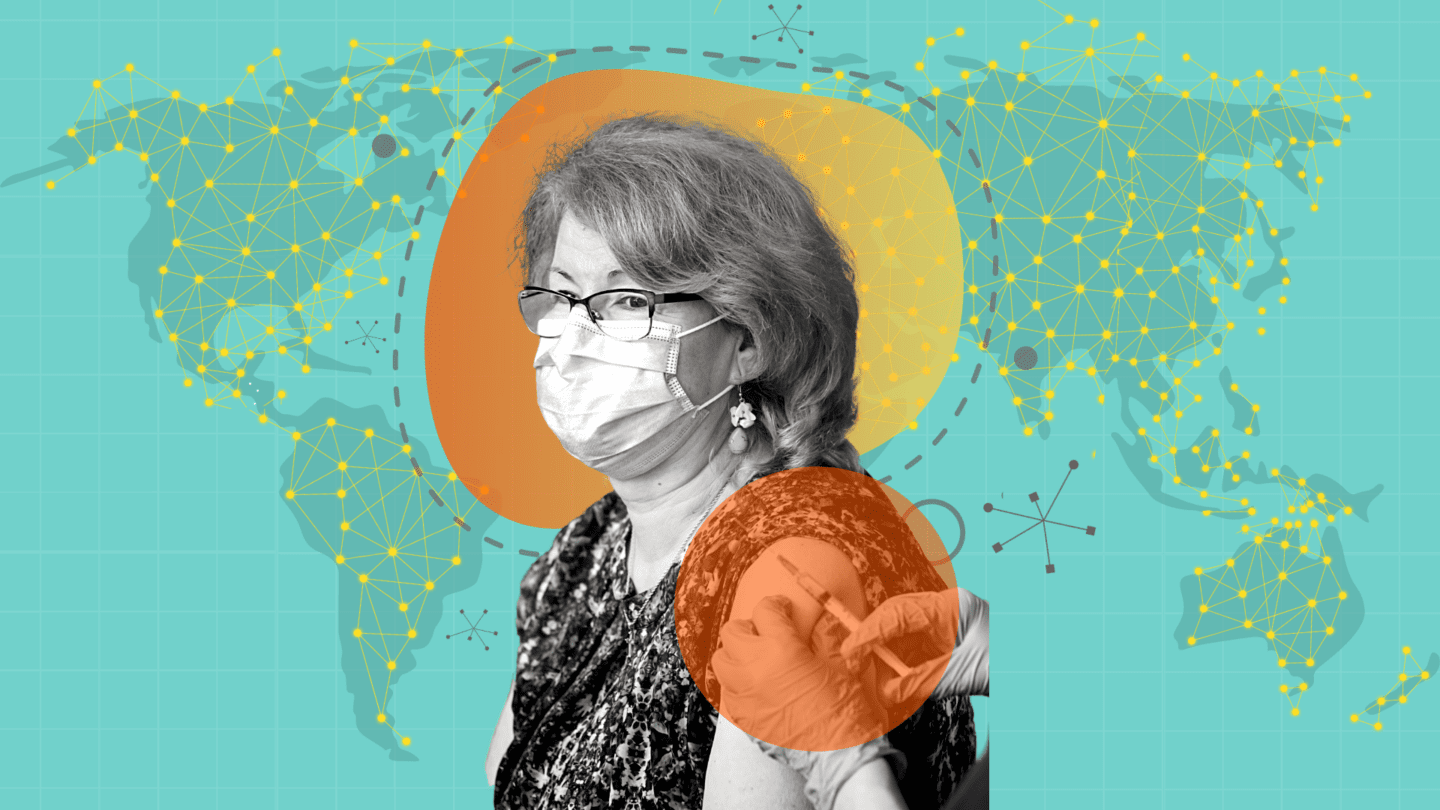 Making Opportunity Universal
The binding theme of our Q1/2021 Matter of Impact goes to the heart of what The Rockefeller Foundation has always been about: Making individual opportunity universal. In everything the Foundation does, we seek transformative solutions to promote the well-being of humankind. In this issue, Foundation President Raj Shah lays out a path for the world community to […]
More