Billian Okoth and Alloys Mbogo live 125 kilometers apart in Kenya and have never met each other. However, they are fighting the effects of Covid-19 together, through an unusual partnership between farmers who cannot bring their fruit to market and a hungry community in need.
They say, "To whom much is given much is expected." I have always known that I am privileged to work for The Rockefeller Foundation, with its commitment to funding innovative and impactful projects. The Covid-19 crisis has shown me how important partnerships are and that my most influential role may be to make connections between organizations that can lead to outstanding results.
Alloys Mbogo, a retired meteorologist, is the chairperson of the Karurumo Horticulture Self-Help Group, established in 2003 in Embu, a town of about 65,000 people on the southeastern foothills of Mount Kenya, to help farmers reduce post-harvest crop loss and improve their livelihoods. In his role, Alloys works collaboratively with farmers to store and market their produce, take advantage of economies of scale, and negotiate collectively for better prices.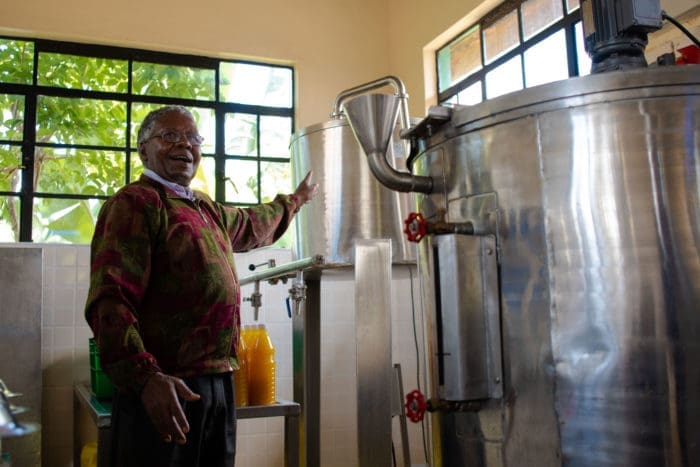 With support from The Rockefeller Foundation as part of the YieldWise initiative, the group set up the Karurumo Processing Center in 2018 to reduce post-harvest crop loss. The center both processes and stores mangos and bananas, which are the predominant crops in the region. During the Covid-19 crisis, the Karurumo Processing Center has purchased food from farmers as a buyer of last resort to reduce the shocks to farmers' livelihoods.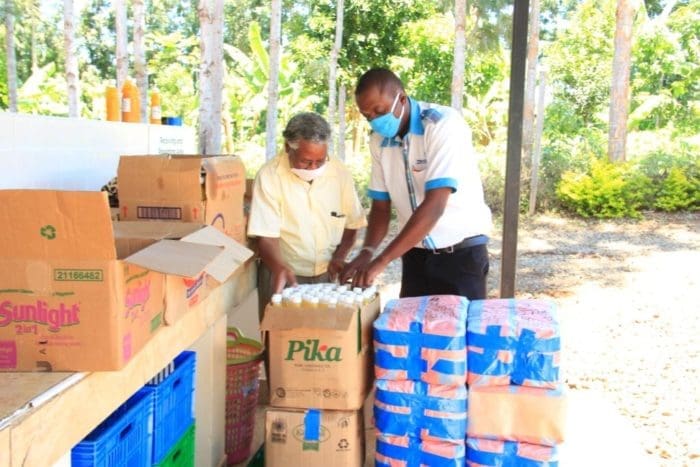 Billian is a community activist in the informal settlement of Mathare in Nairobi, where about 500,000 people live. He is known for running a successful campaign to provide school uniforms for needy children. As the Covid-19 crisis began, he recognized that many people in his community were being pushed more deeply into poverty. He started organizing weekly food drives to feed people in Mathare.
Billain reached out on Twitter, asking for contributions to support his food drive appeal.  I worked with Carolyne Maina of Technoserve, a YieldWise grantee, to fundraise within our networks and make the connection between Alloys and Billian. "Consuming Kenyan-grown produce supports livelihoods that depend on it," Carolyne says. "Now more than ever we need to stand with Kenyan-grown produce to ensure we come out stronger."
Alloys immediately responded and organized a delivery of nutritious food such as banana flour and mango snacks to feed 1000 families. Though this was the first delivery, "We are ready to continue supplying healthy nutritious flours, mango juices and foods across the country if need be," Alloys said.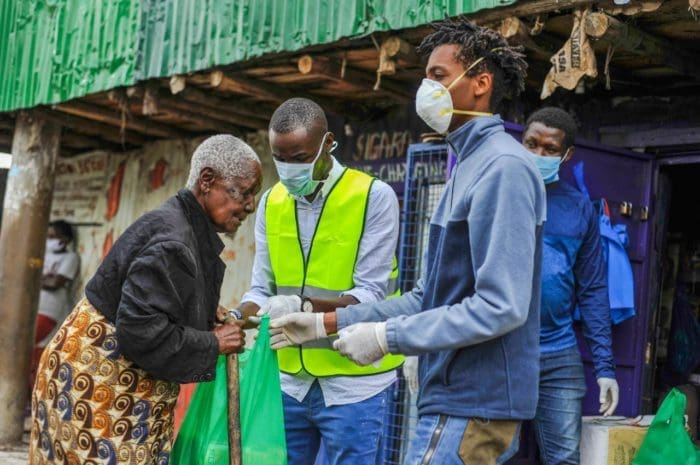 "It is always endearing to meet like-minded people who believe the community is their responsibility," Billian said. "The connection to Alloys is the beginning of a rewarding relationship as we are trying to work on an app that can connect our community shopkeepers to farmers to supply healthy foods."
This connection is an example of how working with farmers to improve their livelihoods and reduce food loss can also help vulnerable communities in urban areas who need nutritious food—therefore not only addressing food security, but also nutrition security. The current crisis has brought Billian and Alloys together, and after the storm, they look forward to meeting each other in person.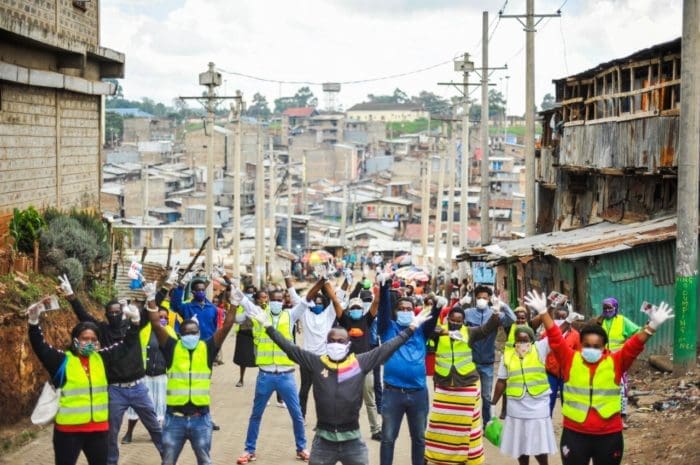 Consuming Kenyan-grown produce supports livelihoods that depend on it. Now more than ever we need to stand with Kenyan-grown produce to ensure we come out stronger.

Carolyne Maina

Markets Specialist, Technoserve