When world leaders descend on New York for the annual United Nations General Assembly, the conversation on progress towards achieving the Global Goals emphasizes the role of national governments.
Yet everyone has a role to play – from the private sector to civil society to individuals.  And we've found that digital media can be used to convene and amplify ideas and voices that believe in – and demand – a better world for everyone, not just for some.
That is why, in the lead-up to this year's UN General Assembly, The Rockefeller Foundation reached out to our online community about the Global Goals that we focus on through our core programmatic work. We asked one question: how do the Global Goals inform your own vision for a better world? Respondents customized their answers with a Goal, timeline, and location, and then shared their response among their own networks. We also asked for their ideas and innovations to help accelerate progress towards their chosen Goal.
Today, we are sharing back a bit of what we heard from our online communities.
A global conversation
Within just two weeks, we heard from 3,400 people from 165 countries. About half of the respondents also shared their thoughts with their own networks on social media. Overall, our #GlobalGoalsVision conversation engaged over 40,000 people from around the world. Those submitting their ideas were also presented with The Foundation's latest work to nourish the world, improve health and well-being, ensure access to clean and affordable energy and to a decent work and economic opportunities.
Click to enlarge image
Optimism on the path to 2030
Overall, 65% of respondents told us their vision is to solve the Global Goals before or by 2030. The majority of respondents (50%) said we will achieve their Goal across the entire world – and not only at the local level. A local vision – particularly at the community level – was chosen the most by respondents based in Africa.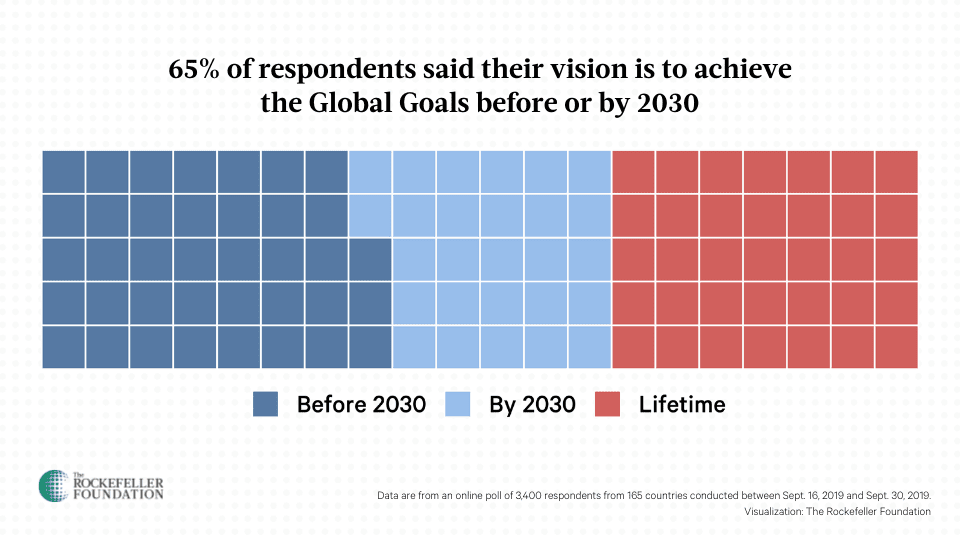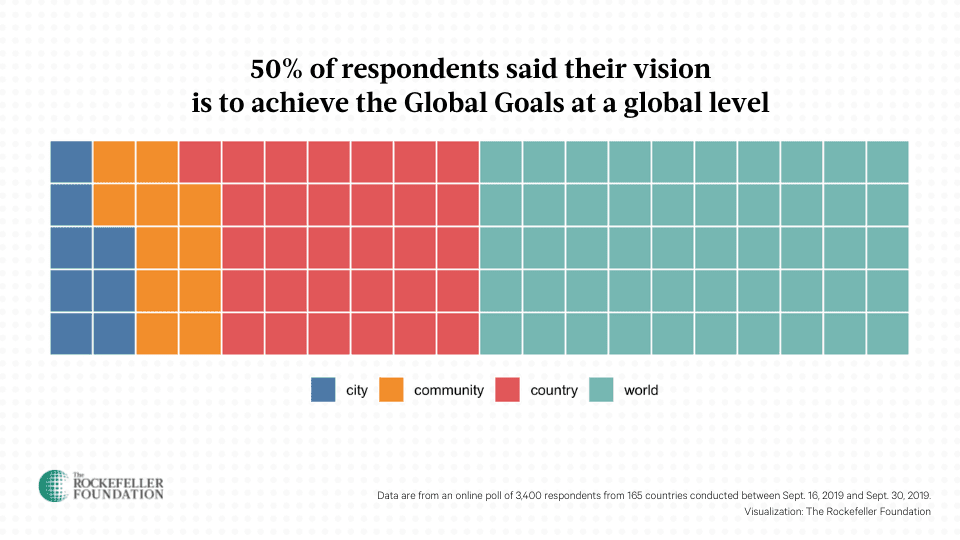 Inspiring ideas from around the World
We also asked respondents to share their ideas for achieving the Goals. Here are some of the insightful ideas that we heard:
Overall, good health and wellbeing represented the majority of responses (32%), followed by decent work and economic growth (29%), zero hunger (22%) and access to affordable and clean energy (18%). Below is an illustration of this breakdown by respondent region.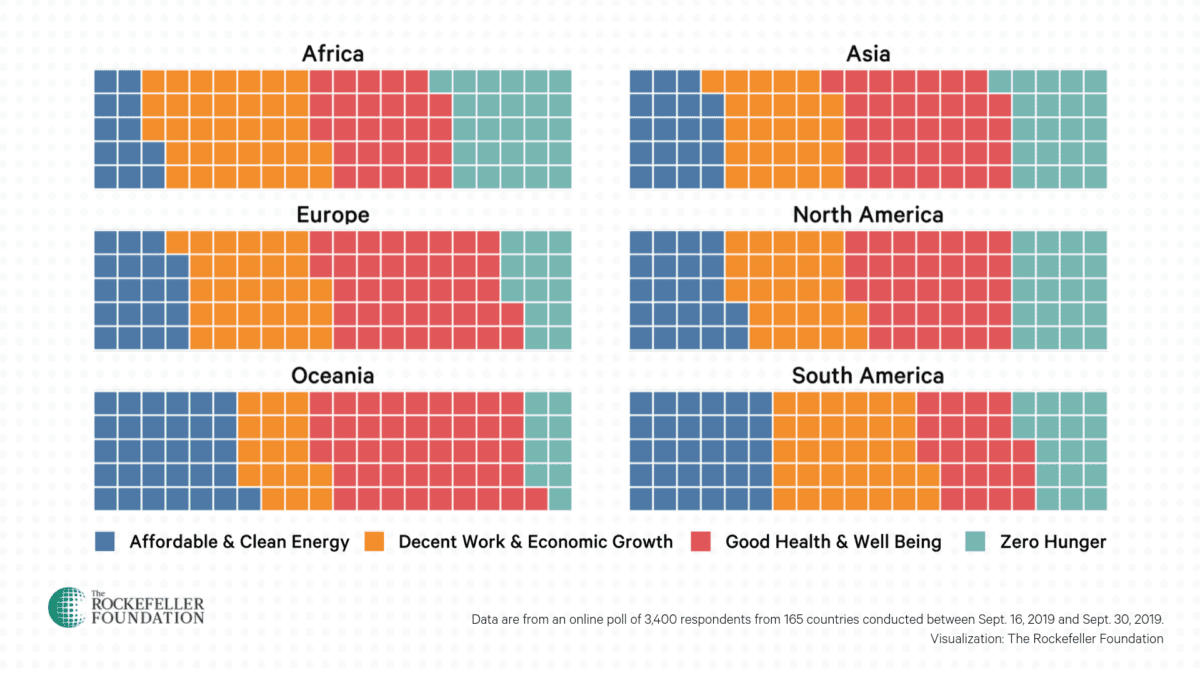 We are grateful to our online community for their submissions and inspired ideas on how we can achieve the Sustainable Development Goals and make the world a better place for everyone. We hope you will stay energized and engaged—we know we will.