As a doctor, every time I read the statistics, I know that this pandemic doesn't need to be this bad for so many people. The grocery store worker who stocks my local shelves is more likely to die from this disease than I am.  Why?  Because he is more likely to have no access to affordable healthcare or nutritious, healthy food which causes his obesity which makes him more likely to die from Covid-19.  Frontline workers like him are referred to as "heroes" yet we still don't pay them enough, with most having less than a few hundred dollars in savings for an emergency.  And, unfortunately, many of these workers come from minority communities.  And this isn't happening just in the United States.  While Black and Brown Americans are three-to-five times more likely to be hospitalized by Covid-19, indigenous peoples in Brazil are more than twice as likely to die from Covid-19.
At the same time, 25 years of progress in developing countries to bring people out of poverty is being reversed even as a climate calamity looms that will hit those people the hardest.  The World Bank estimates that the combined impact of climate change and the damage done by Covid-19 will push 132 million people into poverty. This inequity affects us all.  Economic growth depends on every one of us participating and having a chance to earn a decent living and to spend it on housing, food, education, healthcare—the essentials we all work to adequately provide for our families.
We talk of "life before Covid," but that life wasn't fair nor was it sustainable—either economically or environmentally.  So we have a choice:  The world can pursue a recovery that favors the wealthy, runs on fuel that triggers environmental calamity, and holds back women and girls. That path would result in inequitable, unsustainable future that fails humanity, one ravaged by war, environmental degradation, and pandemics.  Or the world can choose a future where everyone has the opportunity to realize their full potential and climate disaster is avoided.  In that future, humanity's power would be unleashed—making us all richer, safer, and healthier—and the planet would be saved.
That's why The Rockefeller Foundation is still pursuing our objectives in providing equitable economic opportunity and improving food systems for the most vulnerable, but we are also choosing to invest big in a reimagined future.   Prior to the pandemic, half the world's population lacked access to essential health services, and more than 800 million people worldwide lacked access to electricity. Billions more have their potential diminished by unreliable or insufficient energy access, predominantly provided by carbon-emitting fuels. The energy accessibility gap has further widened because of the pandemic.  Where there is no electricity, there is no light, no access to the tools that power business and only limited access to modern healthcare or education.
In meeting this moment, we're once again doing what we've done only twice before: elevating one or two priorities where we can focus our resources and attention to deliver measurable results that change the world for the better.  We will do this with a one billion dollar investment that will be spent over three years on these priorities and demonstrating that investing in poor people is not just a "good" thing to do, it's a good investment that enriches us all.
We want the world to join us.  We will ensure the most vulnerable people and communities get access to science-based tests, tools, and data to fight the coronavirus pandemic and prevent future outbreaks.  Right now, the pandemic's impact has been inequitable: too many with too little don't have access to what they need to fight this disease.  We'll work to equitably distribute Covid-19 testing, tracing, and vaccination solutions to reach communities and people most in need and drive a robust pandemic response around the world with a broad range of public health response tools – including therapeutics, vaccines, public health messaging, and the power of convenings.  And we'll make investments to incubate a data-driven pandemic action system so the world can better visualize, prepare for, and respond to future outbreaks.
We will also seek to sustainably empower hundreds of millions of the world's poorest people with the green energy technology needed to advance individual opportunity and avoid a climate catastrophe.  Before the pandemic, more than 800 million people were still living in the dark without access to electricity—and more than 100 million have lost access during the pandemic.  Where there is no electricity, there is no light, no access to the tools that power business and only limited access to modern healthcare or education.
Today, two unrelated developments present an opportunity to end this energy poverty.  First, the world is in the initial stages of a once-in-a-generation investment in infrastructure to help stimulate a recovery from the pandemic.[1]  Second, thanks to pioneering breakthroughs in distributed renewable energy technologies, it's now possible to end energy poverty in 10 years, without causing a climate disaster.  By leveraging those two developments, we can attract the partners and investors needed to enable hundreds of millions of energy-poor people, with a focus on sub-Saharan Africa and South Asia – to consume more than 300 kilowatt-hours per year, enough to at least double families' incomes.
With our investments and work in the years ahead, The Rockefeller Foundation will help the world realize a more equitable, sustainable future.  A future in which hundreds of millions more parents with good jobs can jumpstart their journeys out of poverty, and give their families hope.  In that future, people can compete in the modern economy with fewer carbon emissions.  In that future, people and communities will have access to the health advances they need.  And in that future tens of millions more girls will learn in school and reach their full potential—with fewer threats to their safety and well-being.
---
[1] Center for Strategic and International Studies, as of June 29, 2020. https://www.csis.org/programs/economics-program/covid-19-analysis-economics-program#g20
Feature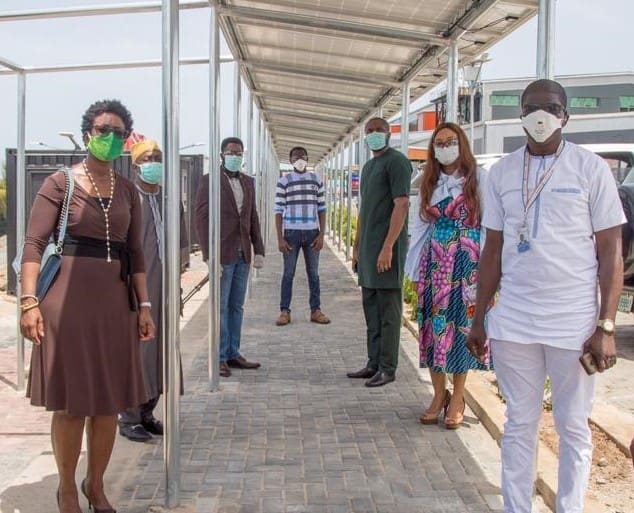 Press Releases
The Rockefeller Foundation Commits USD1 billion to Catalyze a Green Recovery from Pandemic
Driving public-private investment, transformative solutions, and a more inclusive, sustainable future Launching next chapter for the 107-year old philanthropic institution October 26, 2020 | NEW YORK – The Rockefeller Foundation will commit USD1 billion over the next three years to catalyze a more inclusive, green recovery from the Covid-19 pandemic. Building on current efforts and […]
More