Tanya Zack participated in the Bellagio residency program in 2014. During this residency, she worked on Wake Up, This Is JoBurg (Duke University Press, 2022). Tanya is a writer, researcher and planner, specializing in urban policy, regeneration, and sustainable development. She has worked locally and internationally as a development consultant for over 25 years.
A few words with Tanya
"I have always lived in Johannesburg. I grew up close to the inner city, in Judith's Paarl, a small working-class suburb established east of the central business district in 1896. My worldview was concentrated in the knottiness of the two city blocks where we lived, went to school, shopped and caught the bus.
"I remember the lavender curtains of the hairdresser, the chime of the bell as you entered the pharmacy, the stepped display of fruit baskets at the green grocer, the dusty smell of the wooden post office counter, the comic book stand at the corner café and the red wooden bus-stop bench marked 'EUROPEANS ONLY'. This is the neighborhood in which I was an insider. It was a localized parochial formative experience.
"My work life has often intersected with the inner city. But from around 2008 I had the opportunity to examine some of the municipality's urban planning challenges in the inner city. I became convinced I needed to spend more time in understanding and in diagnosing what I saw before I could hope to respond to it as an urban planning practitioner. I walked the streets of the inner city and I was overwhelmed with the excitement of it. I felt humbled by how little I knew and understood.  
"Photography became a natural extension for me in the act of watching and I spent many months taking photos. This was also a vehicle of access because each photo required conversation and permissions and so I got talking to people. In a way, the collages were an act of experimental story making.
"Later I began to craft profiles of people or places I encountered. I followed a group of waste reclaimers over a number of months by meeting with them on the road or at their home.  
"Relooking at an inner city I had frequented as a child, a teenager, a student and a professional over 40 years, and one that I had walked in, shopped in and invested in, required leading with my ignorance rather than my analytical scrutiny. This was an attempt to look at my own city and the city I had worked in for over two decades in a fresh way.
"The familiarity and unfamiliarity of places in these neighborhoods swirl around the journeys these stories took me to."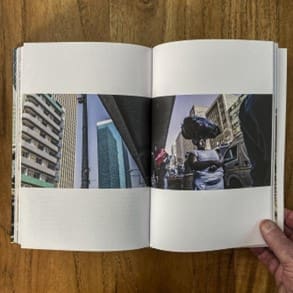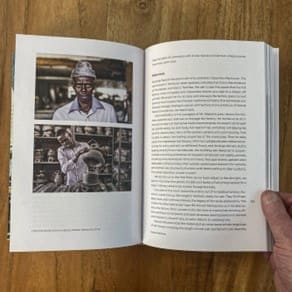 Synopsis
A single image taken from a high-rise building in inner-city Johannesburg uncovers layers of history – from its premise and promise of gold to its current improvisations. It reveals the city as carcass and as crucible, where informal agents and processes spearhead its rapid reshaping and transformation.
In Wake Up, This Is Joburg, writer Tanya Zack and photographer Mark Lewis offer a stunning portrait of Johannesburg and personal stories of some of the city's ordinary, odd, and outrageous residents. Their photos and essays take readers into meat markets where butchers chop cow heads; the eclectic home of an outsider artist that features turrets and full of manikins; long-abandoned gold pits beneath the city, where people continue to mine informally; and lively markets, taxi depots, and residential high-rises.
Sharing people's private and work lives and the extraordinary spaces of the metropolis, Zack and Lewis show that Johannesburg's urban transformation occurs not in a series of dramatic, wide-scale changes but in the everyday lives, actions, and dreams of individuals.
---
Explore More
To find out more about Tanya's work, you can visit her website. Or you can listen to Tanya discuss the book on an episode of the Talking Transformation podcast.
You can also find out the stories behind six of the photographs within Wake Up, This Is Joburg, or you can read the introduction.