You win when you build a coalition, and in my work I saw how you can't just talk to young people and women, you need them to be true partners. That's what coming together did for us at Bellagio, too.

Carla Koppell

Senior Advisor for Diversity, Equity and Inclusion, Distinguished Fellow, Georgetown Institute for Women, Peace and Security
Carla: Untapped Power brings together an exceptional group of global leaders to make a compelling case for why and how a focus on diversity, equity, and inclusion is essential in the world today. Around 20 of us came together at Bellagio specifically to work on developing the book.
Zainab: It was almost like a monastery. We weren't hurried or disturbed, so we could focus and brainstorm. We were meeting mostly for the first time, discussing the issues, looking at them from our own perspectives, and listening to other people from their own perspectives.
Meaghan: We were connecting with people—from law, activism, academia, government—and the sun was shining, there was that great Italian coffee, and there was incredible, insightful, respectful dialogue.
Zainab: Many of us had only heard of each other—maybe we've read about someone's work or come across them at a conference—but it demonstrated the interconnectivity between us, and that our issues are not isolated in their own corners. It's amazing to realize that you've been fighting the same battles, and now you can share your strategies.
Carla: These different movements can be very stove piped, even though they're trying to achieve similar objectives with similar tactics. I was surprised by how little connective tissue there was. Something that I've learned from book editors is that the strongest edited volumes are the ones where the chapters talk to one another. When these pieces come together, they can be mutually reinforcing. That creates a virtuous cycle.
Meaghan: My chapter, co-authored with Michelle Barsa, is about how we need to foster diversity within security forces, and how diversity in itself can be an outcome from peacebuilding. Because of my background in research, and Michelle's in nonprofit civil society, it was a great melding of the minds. We developed recommendations, for example, to increase attention on veterans in research and policy making. We often look at security forces in terms of those that are actively serving, but then when they transition to civilian life, gender and diversity tend to be missed in program services and policy.
Saji: My chapter is focused on the role young people play within peace and security systems, in places where young people are the majority. Oftentimes "young people" are considered male, and "gender" is focused on women, so from a diversity perspective it's looking not just at young men and women, but sexual and gender minorities too, and a whole host of other differences that make up the whole at the same time. How do you bring young people and institutional power together to really create policy and programmatic change in democratic systems?
Carla: Over the last few years there's been an increasing focus on intersectional identities, so there was a concerted effort to try to bring forward some of those multiple identities in a lot of the chapters.
Zainab: I started my career fighting first for women's rights in Sierra Leone, and when you fight for democracy, you also fight for women's rights—to make sure it's entrenched in the constitution, because that's the only way to fast track gender equity. You win when you build a coalition, and in my work, I saw how you can't just talk to young people and women, you need them to be true partners. That's what coming together did for us at Bellagio,  .
Saji: I distinctly remember a conversation we were having, that we hadn't necessarily had in a room together before, around the need for intergenerational trust and core leadership. That was one of the "Aha!" moments—here was a senior leader who's worked in government, we're hearing the government perspective, and I'm here talking about young people's issues, and we're finding common ground.
Carla: There's also a lot in this book about how it's really not that hard to advance this agenda. Meaghan's chapter, for example, begins with an anecdote about changing uniforms so that they fit a wider range of people in the military. She was referring to Canada, but it could just as easily be Liberia, where I saw the absence of uniforms for women, or in the United States, where, until relatively recently, there weren't uniforms for pregnant women.
Meaghan: There are still elements of resistance to that diversity and inclusion conversation, and the question is usually, "Well, where's the data?" And, fortunately, we now have a consolidated resource adding to this growing literature.
Carla: We're doing a lot of panels and discussions around the book, using it as a vehicle for discourse, because right now it's a fat academic book that could serve as a textbook. We want people to learn about the unbelievable accumulation of qualitative and quantitative data that says that this is an area of investigation and analysis that simply has to be brought into curricula around the world. It's virtually untouched in most schools, and that's why you end up in a vicious cycle instead of a virtuous cycle. I very much hope that there will be follow-on work that translates what is still an academic piece of work into more of a call to action for the world at large. After all, this isn't breaking news. It brings together work by brilliant people done over decades, but hopefully it frames and presents that material in ways which enable it to resonate with a much broader group of folks who will be eager and willing to advance this now they've been given the tools to do so.
Saji: When Carla threw me a curve ball and asked me to come to Bellagio I said, "I'm busy, let me work!" But I'm so glad I took her up on it because my chapter is so much richer. We had conversations about diversity and inclusion with young leaders across Europe who realized that they'd taken their freedoms, and the rule of law and democracy, for granted. They've seen with Ukraine how fragile those things can be, and it's exactly that reason why, with the G7 summit that Germany is hosting, they also want to host one on youth peace and security. This book is coming at a time when many people realize that they need to do something.
Carla: I'd welcome the chance to do a talk with each of your organizations, and I'm hopeful that others will pick this up and run with it in a similar way. It would be the greatest pleasure to see everyone again, but the contributors stretch from South Africa to New Zealand and everywhere in between. I don't know if our group will ever be together again.
Saji: I'd jump at it, any time. This group of amazing leaders? Absolutely.
Learn more about the book: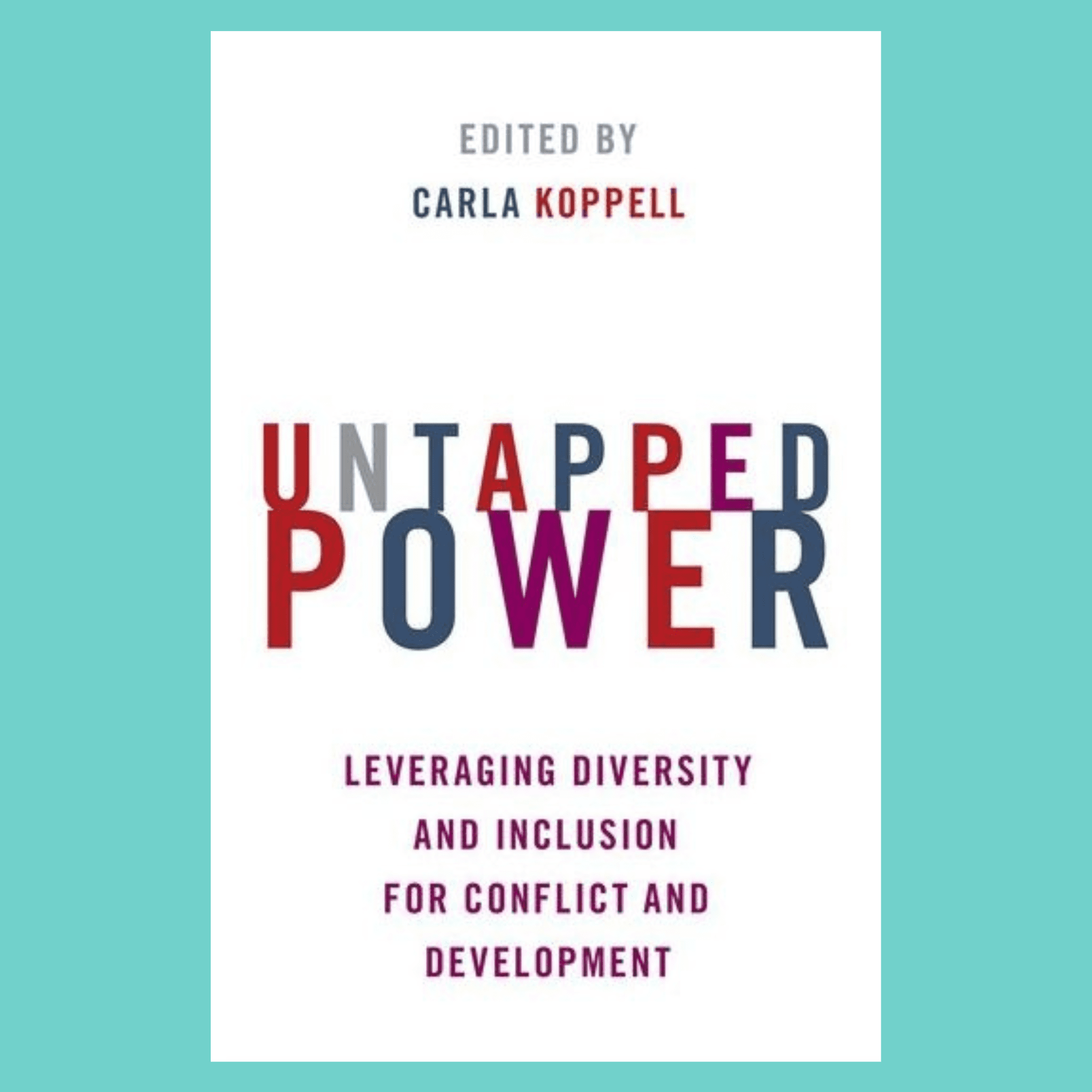 ---
Explore More
You can learn more about Untapped Power at Oxford University Press.
If you'd like to connect with Carla Koppell and book her as a speaker, or consult her on integrating some of the themes of the book into your education system, then she can be followed on Twitter or contacted via the Georgetown Institute for Women, Peace and Security (GIWPS). You can also see examples of her speaking and writing on related issues in Foreign Affairs and through the Council on Foreign Relations.
You can find out more about Saji's work at Search for Common Ground (SFCG). Meaghan can be contacted via email.
Feature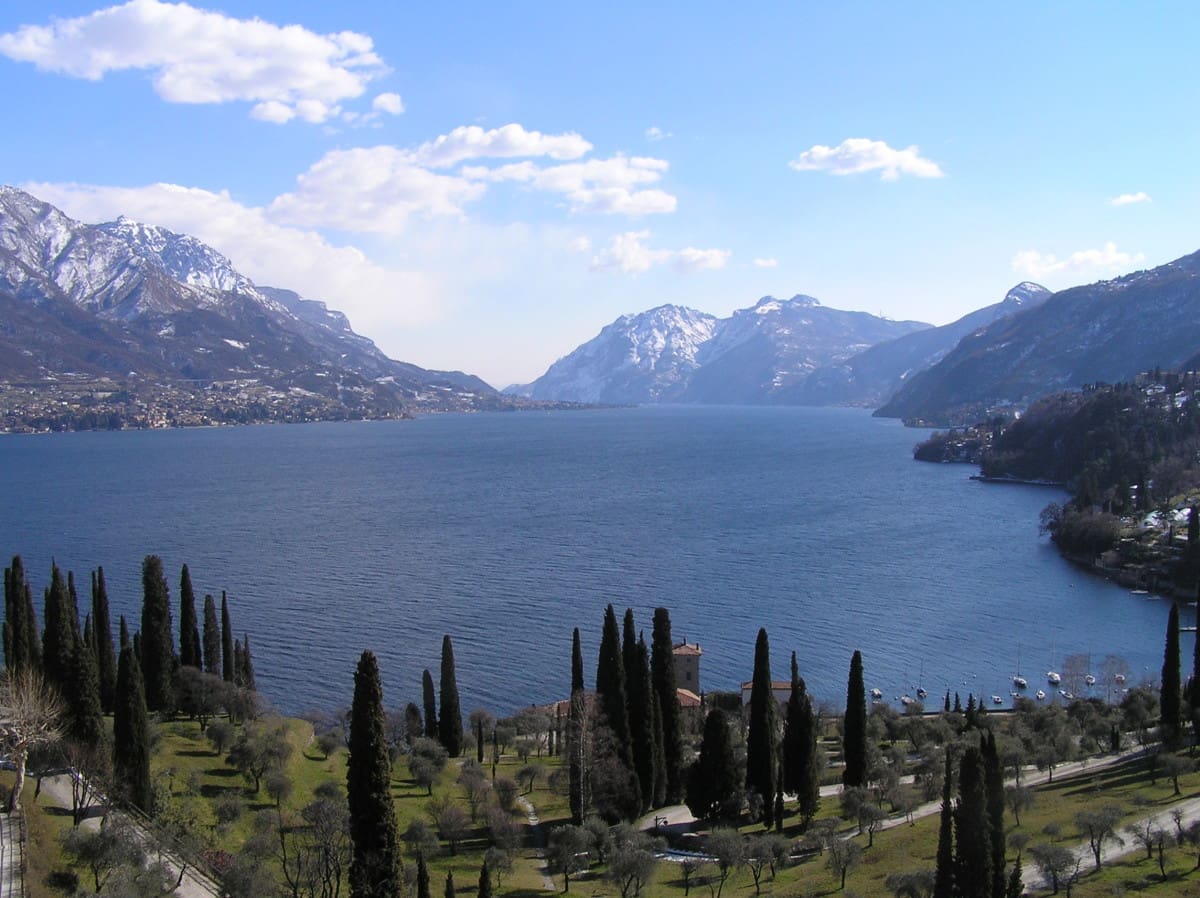 May 2022
Welcome to the first edition of the Bellagio Bulletin, where you can find stories about what happened because of Bellagio, experience a bit of the magic, and understand the impact that the Center's distinguished alumni are having in the world. In this first edition, you'll find the origin story of a collaboration between a New […]
More